Description
Cheeseboard BOX
Ideal for your sundowner, Friday evening, Time with family or a couple of your friends.
Each Box contains:
Cheeses
Droe wors and biltong
Bacon and onion jam
Lemony Hummus
Marinated olive & red pepper salsa
Salami
Vegetable pickle
Slow cooked spiced onion relish
Seed and soft herb pesto
Fresh Fruit
Homemade crisped flatbreads & soft tortilla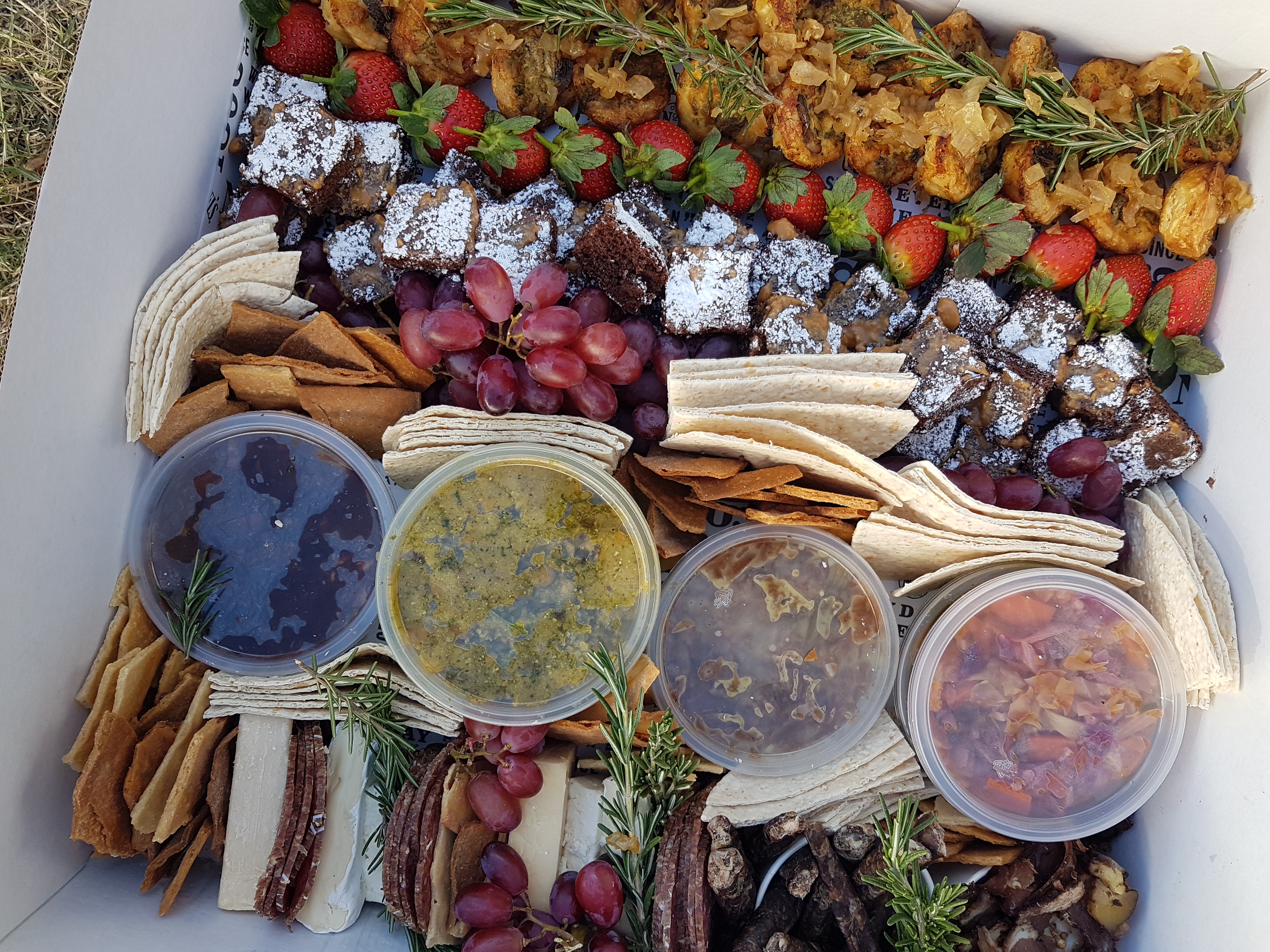 All menus are for a min of 5 people – R80 pp / or R400 per box 
No plates, no wash (no handling), no fuss, Eco boxes packed with deliciousness delivered to you. 
Delivery free around Ballito and charged any further. Collections also available.
Ideal for small / micro-celebrations