Cox Yeats Attorneys – Staff Event
Cox Yeats Attorneys have been loyal clients since Olive Twist first started.  They have stunning office premises on Umhlanga Ridge and do not just pay lip service to the notion of staff wellbeing. 
We were delighted when Anne Hunt asked us to cater an informal staff braai at their new outside entertainment area. What a perfect way to end a Friday with the smell of sizzling steaks and the most picturesque Durban view.  Everybody raved about our Green Bean and Spinach Salad, which is so simple to make, we thought we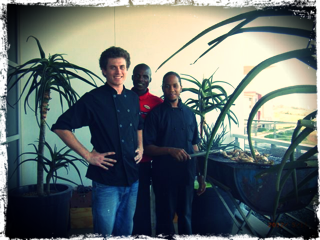 would share it with you:
What you will need:
1. Green beans (blanched in cold water) – 500g
2.Cucumber (ribbons) –
2 whole cucumbers
3.Baby spinach – 4 punnets
4.Mint -1 bunch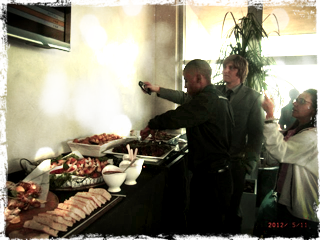 5.Danish feta (crumbled)
6.Pumpkin and sunflower seeds (toasted)
7. Almond shavings (toasted)
8. Olive oil
9. Lemon vinaigrette
Toss all together for a delicious accompaniment to any braai.