Dube Trade Port Events
Working at Olive Twist takes you on a journey to some amazing events and incredible venues.  Catering at a function at  Dube City, located within Dube TradePort  and the first purpose-planned aviation related city in Africa, is an experience second to none.
We have been fortunate to have catered for many functions at Dube City including their launch at COP 17 and Durban Design Indaba.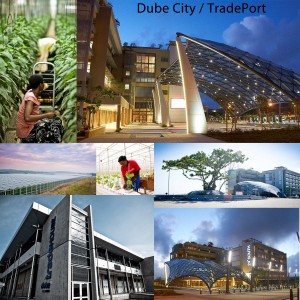 A visit to their Greenhouse is a must for anyone who has an interest in fresh produce and has served as inspiration for this green inspired vegetarian menu:
Vegetarian Cocktail/ Canape Menu:
Bruschetta topped with broad bean puree, olive tapenade, grilled sweet peppers and homemade basil pesto
Spring rolls – filled with courgettes, coriander, ginger and cashew nuts served with plum and soy dipping sauce
Mini blue cheese & butternut ravioli with rosemary & chilli butter
Charred root vegetable tarts served with onion preserve
Mini wild mushroom risottos
Salad niscoise served with asparagus and poached eggs
Mini stir fry and tofu pad thai noodle bowls
Vegetable breyani with a spiced yoghurt sauce
Butternut and walnut veloute shots
Mini leek & potato tarts with goats cheese crumble
Mini red onion tatins with balsamic glaze
Mini veg burgers with halloumi cheese, onion jam, beetroot, hummus, pesto, tomatoes and mushrooms